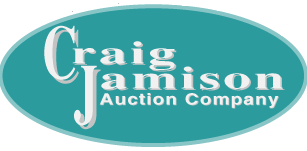 "The Show Will Go On"
​
Upcoming Auctions
​
2 Day Absolute Martinsville/Vinton Estate Sale
Friday March 5th @ 6:30PM
Doors Open @ 4:00PM For Registry & Preview
​
Sunday March 7th @ 1:00PM
Doors Open @ 11:00AM For Registry & Preview
​
Friday Listing : Over 15 Guns including Glock 45 Coordinate, AR-15, 1911 Desert Eagle, 1911 Sig, 1911 Ruger, 1911 Thompson Auto, 1911 Rock Island, Walther PPK, Smith & Wesson 9MM, 30+ Knives including Damascus, Large Coin Collection including Slabbed Eagles Proof 70, Several Type Coins, Nascar Diecast, Fabulous Selection of Costume Jewelry (over 1000 pieces), Comic Books Collection Old & New, Several Tools including Snap-On, Rare Unopened Basketball Cards, Holiday Hoop Packs w/ Zion Rookie Card & Thousands More.
​
Sunday Listing : Beautiful Persian Rugs, Artwork, Advertising, Fabulous Victorian Clawfoot Table, Beautiful Loveseat, Old Photographs, Victorian Parlor Settee, Old 45 Records, Glass Bricks, Oil Lamps, Costume Jewelry, Several Coins, Knives, Vintage Quilts, 1960's Ford Galaxy Hoods, Old Military Trunks, Large Crock, Victorian Dresser, Tall Chimney Cupboard, Boxes of Unopened Sheets, & Primitive Farm Table.
​
Visit Auctionzip for More Pictures & Information!
​
​
​
​
​
​
​
Call Us! 540-484-1559
​
​
​