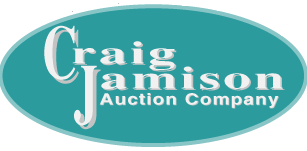 "The Show Will Go On"
​
Upcoming Auctions
​
​
​
​
On Site Auction
Absolute On Site Auction
Lloyd Hodges Garage Auction
​
Absolute Part 3
​
Saturday January 9th, 2021 @ 10am preview starts at 8am day of auction
​
5831 Old Franklin Turnpike Glade Hill VA 24092 GPS Address
Located on 40 East
"TNT Auto Salvage"
​
Please call for directions if needed 540-484-1559
​
Once in a life time to acquire 1,000s of 1,000s of rare vintage items for man-caves or personal use!
​
Day of auction we will have access to a fork lift to help to load purchases!!
​
We are honored to auction off items for the well known Lloyd Hodges, of Lloyd Hodges Garage. Lloyd was a long time collector and auto mechanic for close to 60 years. Lloyd was a 90 year resident of Franklin County VA. We are happy to offer car parts, tools, vehicles, advertising, "new" old stock items, contents of Vintage Auto Parts Store, running tractor,Large signed anvil, large air compressors, buses and containers full of car part and etc not touched in over three decades, and so so much more!
​
Absolute Rocky Mount Estate
Sunday January 24th, 2021 @ 1pm doors open at 11 am day of auction for preview
​
More info coming soon
​
Call 540-484-1559 for more info
​
​
Visit Auctionzip.com for more info